Structured Sanction, PEP, and Watchlist Data
Prevent financial crimes and ensure anti-money laundering (AML) compliance with Artificial Intelligence help, the Global Comprehensive Data Sanction Scanner collects and organises over 2000 sanctions, watchlist and sub-lists from regulatory and law enforcement agencies in over 200 nations.
Furthermore, firms can customize search parameters based on their risk level, reducing false positives.
Our Watchlist Screening solutions is preconfigured to gather data from all the major international sanctions lists, including:
ADDITIONAL SOUTH AFRICAN COVERAGE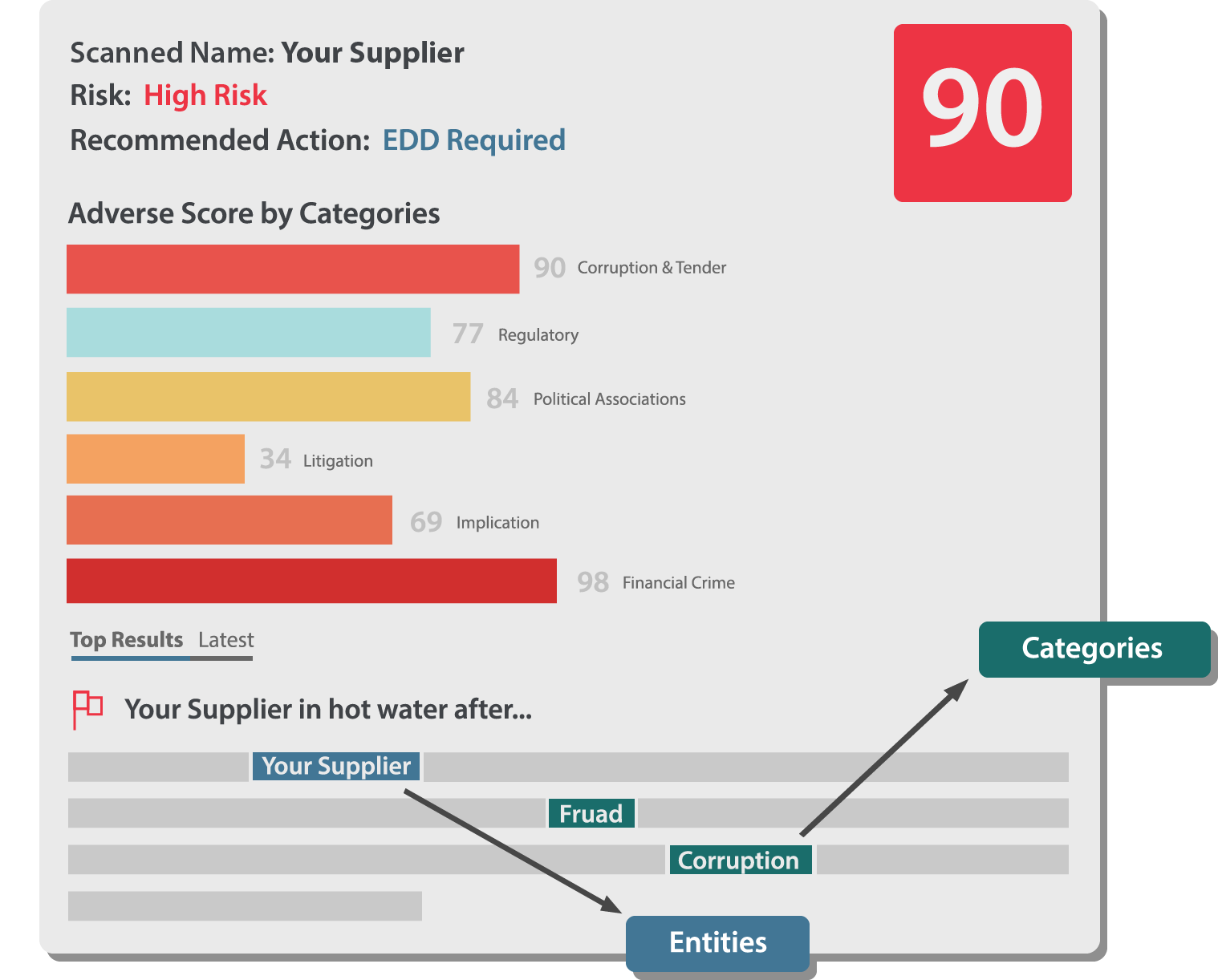 An NGA first, powered by AI
Political and Prominent persons on the web
Beat the latency commonly associated with traditional government lists and screen your customers against persons extracted in near real-time from thousands of sources on the web who are found to have probable associations with political entities, parties and other prominent persons mentioned in the media.
How you can access this data
A range of applications are available that deliver search results in the format that you like!
Detect and address new risks with our 24/7 risk monitoring suite of tools.
Screen your customers and 3rd parties against watchlists such as OFAC, UN, HMT, EU, PEP and other lists from around the world.
Your #1 source of Adverse Media (Negative News) data. 100,000+ news sources for Adverse Media in 22 categories.