Sanctions, PEP, and Watchlist Screening
Exceed regulatory requirements and boost your Anti-Money Laundering compliance with a smarter global Watchlist tool.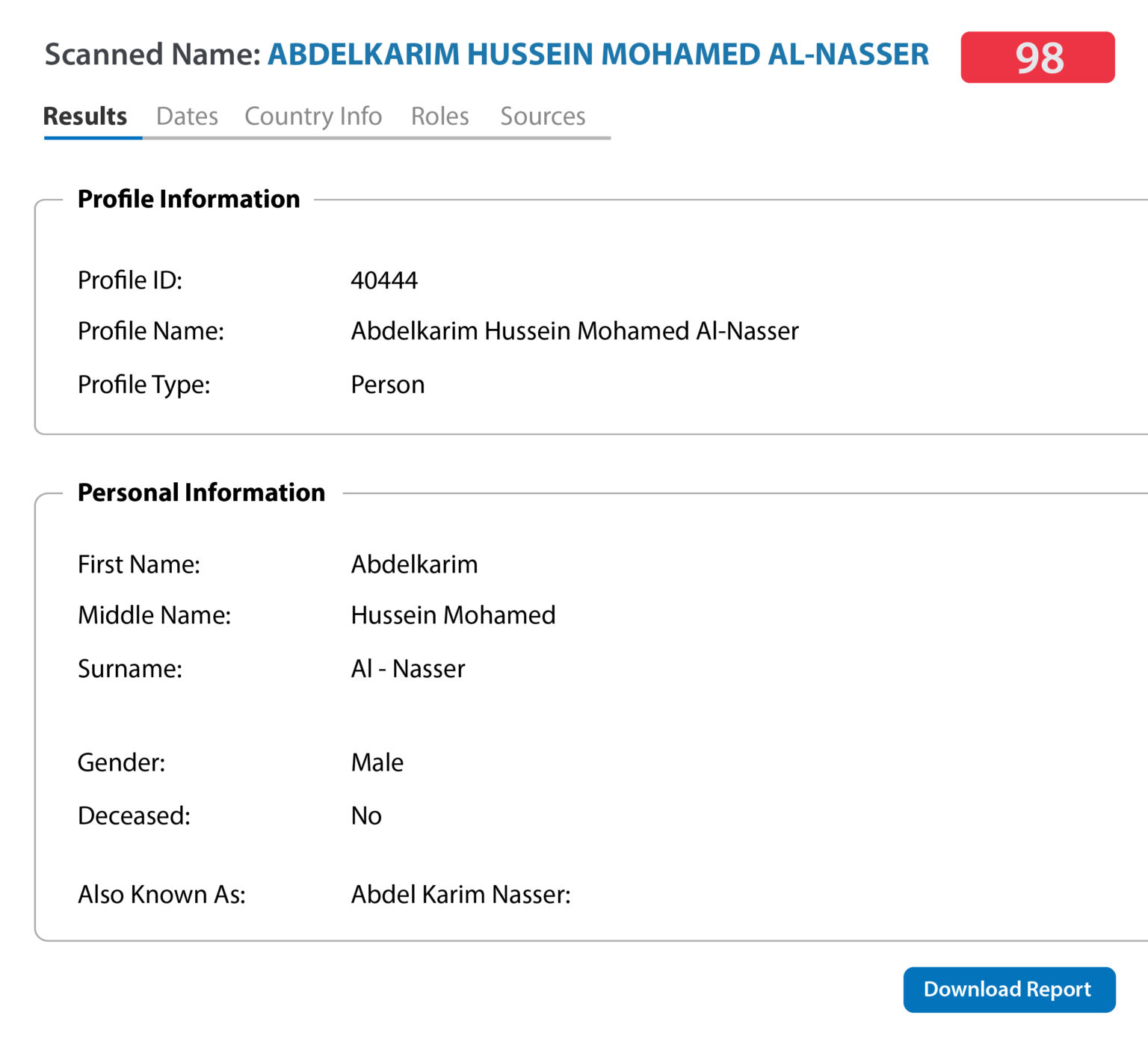 How NGA's Watchlist solutions can lower your risk and avoid financial Sanctions
NGA's Watchlist Screening solutions give you more strength than a devoted team of researchers that can be accessed from the comfort of your own home.
We use machine learning, AI-driven name-matching technology, and scalable relevancy ratings to provide the most up-to-date data without human error, unlike legacy providers. You can minimize harm, detect criminal behavior, and reduce false positives by up to 100% with up-to-date, reliable reporting.
What is Watchlist Screening?
Governments and international organizations keep watchlists to identify groups linked to fraud, abuse, extremism, money laundering, and other forms of unethical behavior. Entities include individuals, businesses, and even nations. Even if they aren't committing a crime, the people on the list may be related to illegal activity.
NGA's modular restful APIs, cloud-based or on-prem platforms can completely align with your workflow. We also have a user-friendly, streamlined SaaS GUI (web tool).
One central, fully automated data source
Maintaining and consolidating data from multiple sources is hard and time-consuming! (trust us, we know). Our talented team of data scientists maintains these sources daily so that you no longer have to search multiple sites anymore.
AI-powered Name Matching algorithms
RiskSecure applies machine learning to achieve semblance of human-like logic and semantics for alternative name detection to further reduce false positives and improve your team's daily screening performance.
A range of solutions available that deliver search results in the format that you like!
NGA offers a range of products that allow you to consume and optimize your investigations in a way that is most convenient for you.
SaaS with user friendly interface
API integration that is easy and inexpensive
Upload in bulk using CSV, XML or other relevant formats
Integrated continuous monitoring 24 hours a day, 7 days a week with RISKSECURE
Our professional service teams will integrate and configure RiskSecure to work seamlessly with your existing IT landscape and automatically alert you about any possible third party or customer threats with ongoing smart surveillance.
This ensures you'll be notified as soon as related institutions or natural persons appear on some of the many global watchlists we monitor.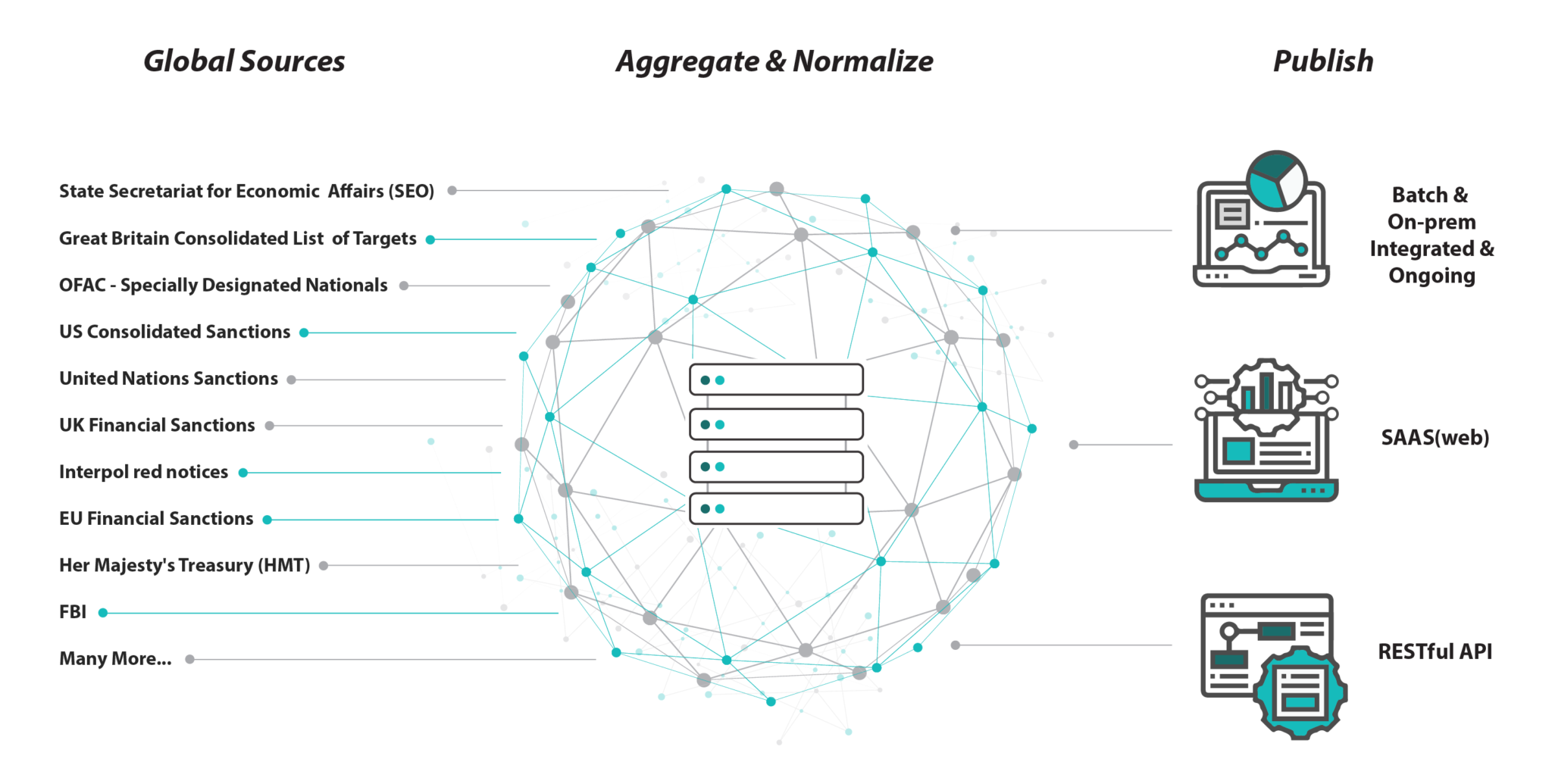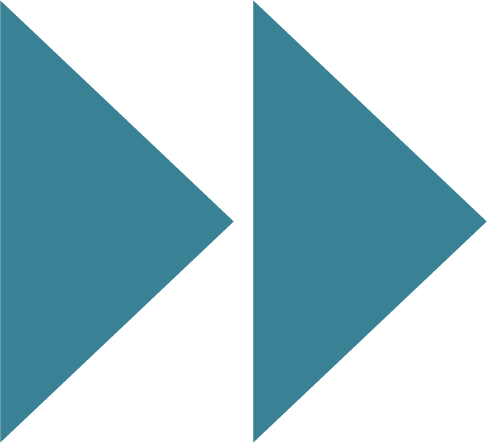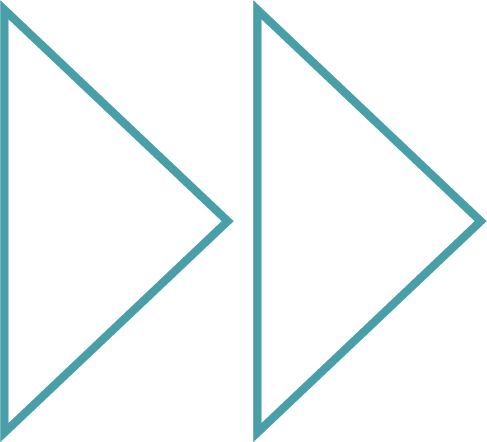 Political and Prominent Connections in the Media
A key requirement imposed by global regulators is the identification of DPIPs (Domestic Prominent Influential Persons) and FPPO's (Foreign Prominent Public Officials).
Traditional providers generally lag behind in an ever-changing media landscape, presenting a huge business risk to your company. For this reason we designed a dedicated Watchlist category that automatically scans thousands of sources on the web for Political or Prominent connections within 12 hours of a news break and makes them searchable.
Best-in-class Adverse Media screening
Go beyond the constraints of official curated Watchlists with RISKSECURE'S intelligent Adverse Media automation.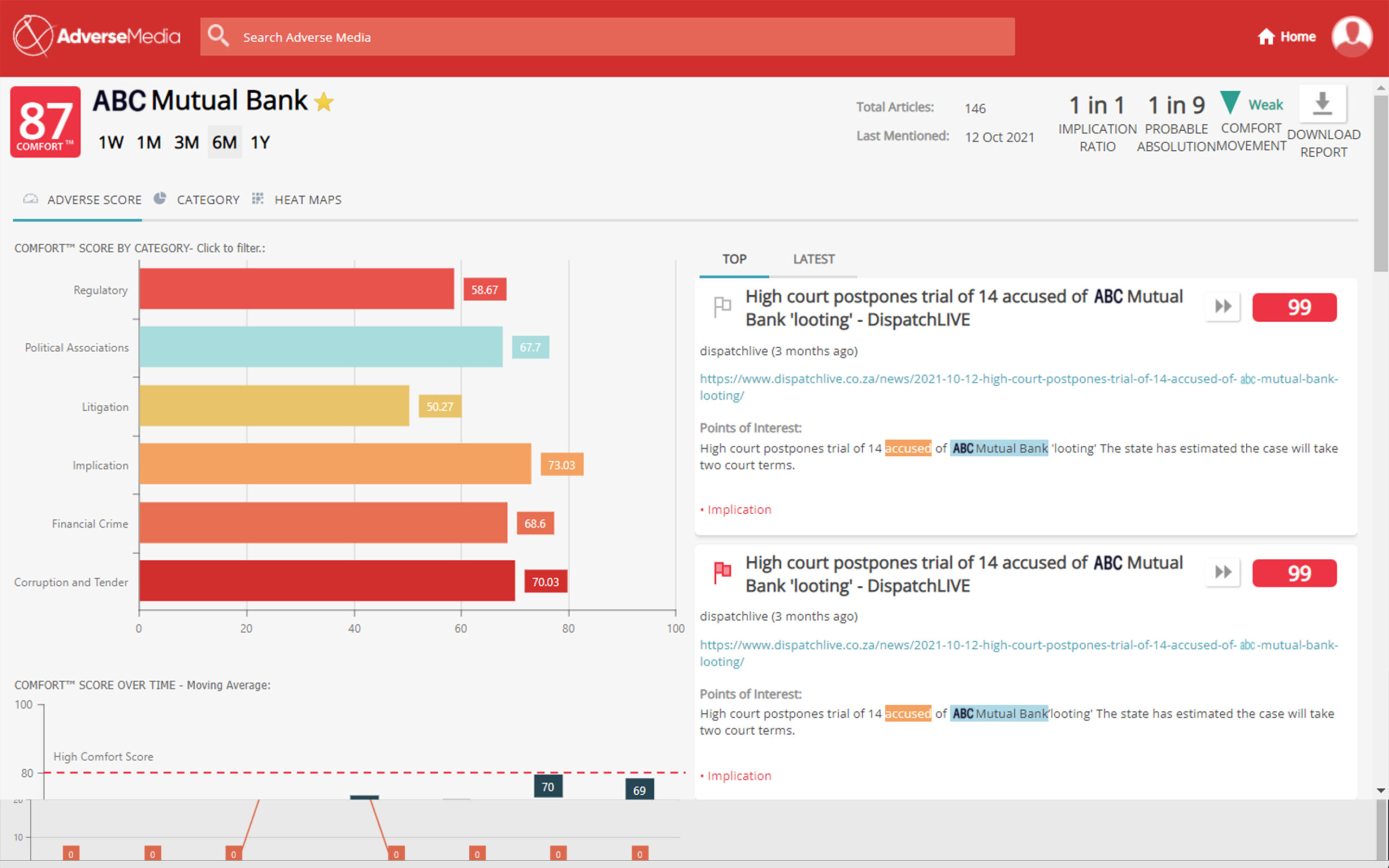 Achieve the ultimate operational efficiency with these features:
Ready to make the move from reactivate to proactive?
Detect and address new risks with our 24/7 risk monitoring suite of tools.
Enhance your compliance screening workflow with richer Adverse Media and Watchlist insights.
Integrate checks into your onboarding workflows and screen persons and corporates in real-time.